Specializing in

Minimally Invasive
Joint Replacement & Arthroscopic Surgery
Offering patients the most complete orthopedic care.
Bone and Joint Specialists Orthopedic Surgeons
Offering the latest orthopedic surgical advances
Bone and Joint Specialists Orthopedic Surgeons specialize in the diagnosis and treatment of bone, joint, tissue, muscle, ligament, and nerve disorders, involving the hip, knee, shoulder, occupational medicine, and joint replacement.
Bone and Joint Specialists Orthopedic Doctors, Bartholomew and Kohen are excited to offer the minimally invasive "Signature" Custom Knee Replacement. They were among the first orthopedic surgeons in Michigan to perform this procedure.
Dr. Richard Bartholomew is pleased to offer the new "Custom Shoulder Replacement." He is among the first in the U.S. and the first in Michigan to offer this exciting new technology! Dr. Bartholomew also performs a new and exciting shoulder replacement technique called the Reverse Shoulder Arthroplasty. Dr. Richard Bartholomew is an expert on shoulder and knee reconstruction, including minimally invasive procedures, arthroscopic surgery, and joint replacement of the shoulder and knee.
Dr. William Kohen has particular expertise in reconstructive surgery of the hip, knee, and shoulder; including minimally invasive surgery, arthroscopy, and joint replacement of the knee, hip, and shoulder. Dr. Kohen also offers Hip Resurfacing. A less invasive procedure for hip replacement.
Coronavirus update
If you are feeling sick, running a fever, cough, or have developed respiratory difficulty we ask you to please reschedule your appointment with our office.
Your cooperation is appreciated as we strive to protect our patient population and staff.
Our Latest Procedures
Watch Our Surgical Procedures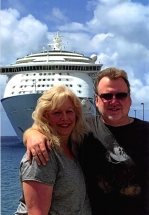 "Thank you once again for the wonderful care I received from you and your staff. The new shoulder felt great. I could snorkel with the best of them!"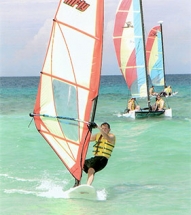 "I am loving my new Birmingham Hip. I am back to doing activities I didn't think would be possible again. You and your staff are very compassionate and caring."
Share Your Testimonial
Patient testimonials are greatly helpful to other patients trying to make a decision about their treatment. If you would like to share your experience about Bone and Joint Specialists we would greatly appreciate it.
Make An Appointment
To schedule an appointment, please call (248) 673-0500 ext 14 OR Make an Appointment Request online.
We are currently accepting new patients and referrals.