Here's What Our Patients Say
reverse left shoulder replacement
In December of 2020, I had a reverse left shoulder replacement by Dr. Bartholomew. I was back to work in 5 weeks and playing golf in my league by April. The range of motion I achieved is more than my physical therapist expected.
In October of 2021, it became necessary to have the right shoulder replaced as well. Perhaps I have benefited from having gone through the procedure once before but my recovery the second time around has exceeded the first. I will return to work 3 weeks after surgery with a full range of motion excluding behind the back. I'm confident the behind-the-back range will be achieved in a few more weeks.
If you're living with shoulder pain and missing out on the activities you enjoy don't wait any longer. Schedule a consultation with Dr. Bartholomew and educate yourself on the benefits of a reverse shoulder replacement.
I can't wait to golf in Florida this winter …… I may have to buy myself a new set of irons to celebrate my new swing!
John
Clarkston
Good Experience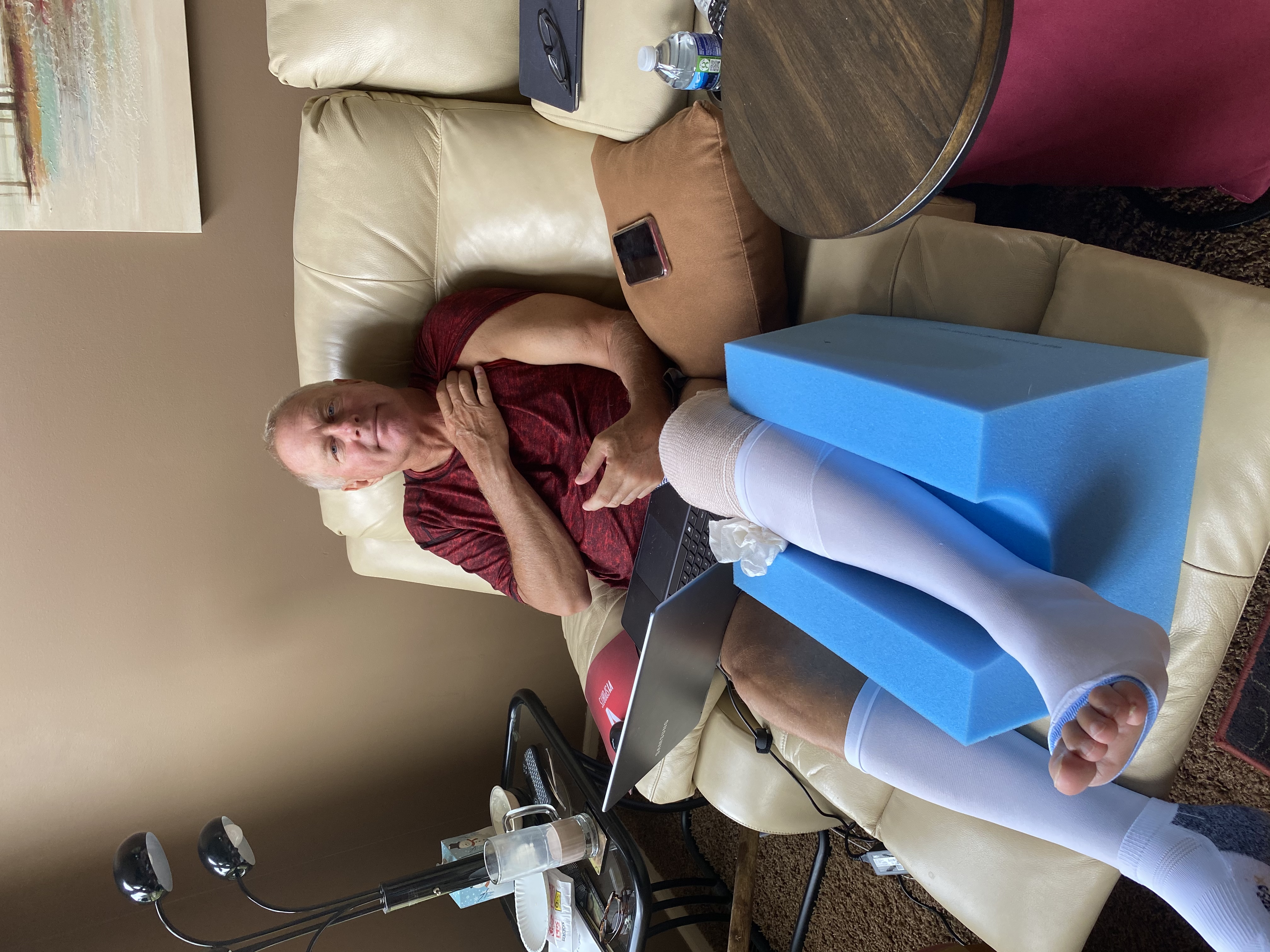 Just wanted to share a good experience with a very competent doctor. I am pretty active and go thru quite a bit of stress on my knees and unfortunately hurt them occasionally. Dr. Schmidt has provided comfort and peace of mind with his diagnosis prior to treatment. Also, prior to the surgery, reducing anxiety and providing good trust. I have recommended him many times and do go out of my way to work with Dr. Schmidt.
If you are going to get surgery, he is knowledgeable, trustworthy and one of the top surgeons that I know.
Gary
Canton
Grateful to Dr. Schmitt
I am most grateful to Dr. Schmitt for giving me back my mobility with my hip replacement. The pain that plagued me for years is gone and I am reclaiming the vitality and movement I knew so many years ago. Dr. Schmitt's amazing skill is matched by his genuine concern for his patients as people; he takes a holistic view of his patients, their lifestyle, and their desires. I highly recommend that you have a conversation with Dr. Schmitt before you go anywhere else. Because you won't!
Again my great gratitude to you, Stephanie, and your team. I will continue to recommend friends and family to you as I have the opportunity.
Happy Easter, sir!
Renée
Renée
Michigan
I had my shoulder replaced
I had my shoulder replaced by Dr. Bartholomew in Oct. 2020. It was The Best thing I Ever did!
He was great! The OSI outpatient facility was excellent, clean, very friendly and safe.
The physical therapy department at his office were All very friendly and professional.
The whole experience was fantastic.
Thanx Again Doc!
Cathy
Cathy
WATERFORD
Hips Replaced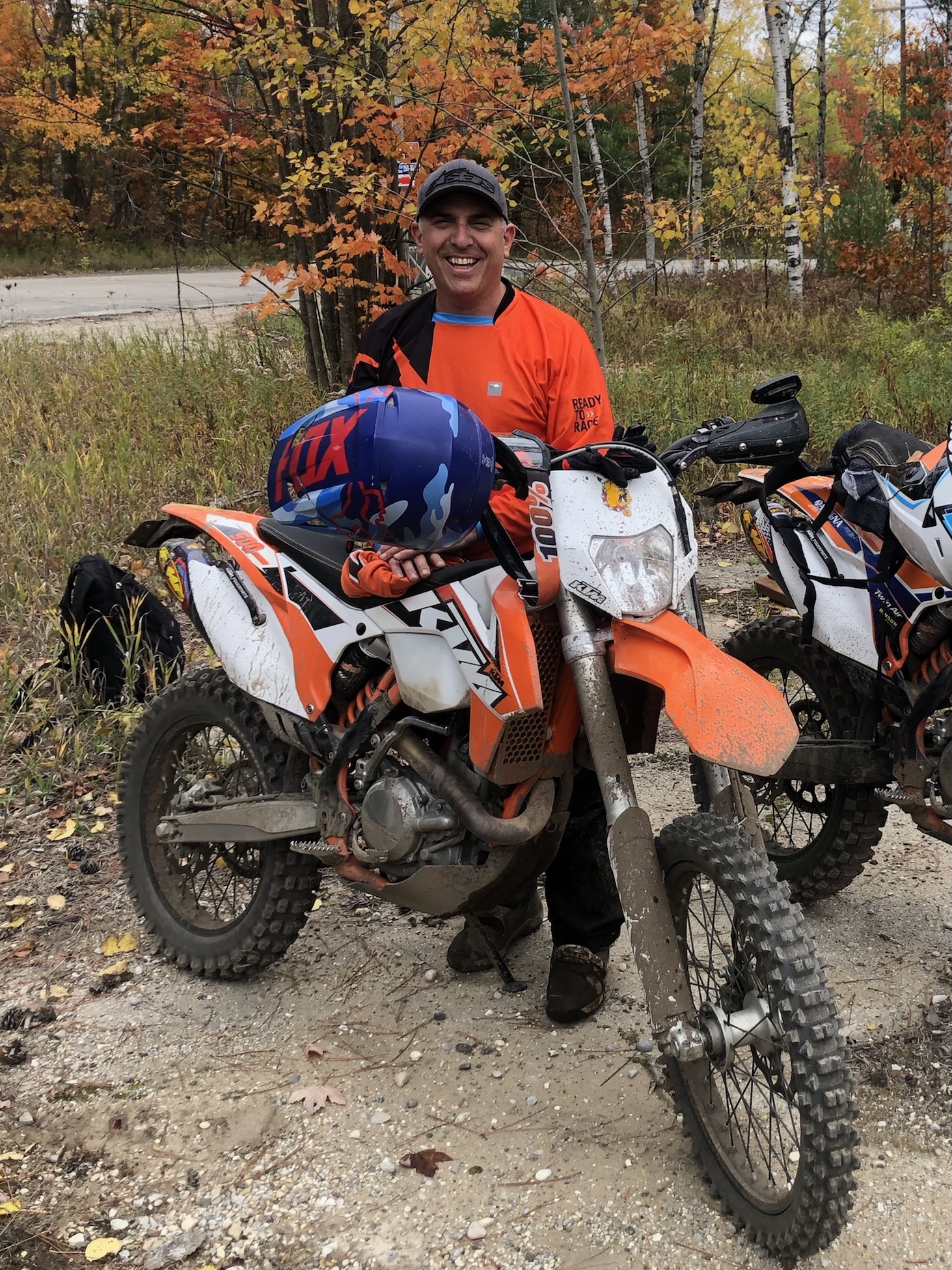 My experience with having both of my hips replaced has been wonderful. From the paperwork to the recovery, everything went very smooth. Dr. Schmitt and his staff are great! Michigan Outpatient Surgical Solutions is the way all surgeries should be done.
I had both hips replaced by Dr. Schmitt in 2020. Now, my hips are as good as new. I owe it to Dr. Schmitt and his staff for giving me back my mobility. I'm so happy to be back on my motorcycle and playing sports. I am 6 months out for my last hip being done and everything is fantastic. I'm as active as I was before and no pain!
Thank you, Dr. Schmitt!
Sal
Macomb
I want to write a
I want to write a terrific testimonial for the whole staff at your office. It is a pleasure to visit the office.
My recovery from the hip replacement was great. However, the recovery from the knee replacement was long and painful. Finally in the last 2 months, June and July I am more comfortable. Less sleep disturbance, more endurance and less daytime pain. I will keep working on core exercises and stretches, which help a lot. My back problems could be part of the problems.
My best to you all. Carol Nine
Carol
Fraser, Mi 48026
Amazing Surgeon
Hello, I just wanted to pass a note to Dr. Schmitt. 10 years ago today, 10/20/19, Dr. Schmitt replaced my hip for me. Eight weeks later he did the second hip. I went from constant pain and using a walker at age 51 to getting my life back and being in no pain. I am forever grateful to him.
A couple of years ago he fixed my knee and my guess is eventually I'll see him again for my other knee. He is an amazing surgeon and I wanted to let him know how thankful I am still, 10 years later. Thank you!
Deb S.
Michigan
Reverse Shoulder Replacement
I received a Reverse Shoulder Replacement Oct 3. Dr. Bartholomew had me start my Physical Therapy 5 days later.
I am very pleased with his excellent care, and direction of my PT requirements which have exceeded my expectations.
John
Lake Orion
Highest marks
I give the highest marks to Dr. Sanford for restoring my broken ankle in the best time and manner, -and for excellent professional follow-up. She explains everything, has a most pleasant manner, is unhurried, -and the appointments are very prompt! Thank you Dr. S. and also to your staff. Tom H.
Tom H.
Waterford
Delighted
This week I made my first visit ever to see a doctor about my knee pain. Dr. Sanford quickly diagnosed the problem and after a cortisone shot in each knee, I feel like a new woman. Amazing. I am delighted!
Sara D.
Waterford
Great to work with
Dr. Kohen, I just wanted to thank you again. I could not be more pleased with the results of my hip replacement. You and your staff have been great to work with!
S. I.
Waterford
Thank you
A note to say thank you for taking good care of me when you performed Reverse Total Replacement surgery on my right shoulder in 2012 and my left shoulder in 2013. I appreciate your kindness and skills. My best to you always. Thank you
D. Cameron
Rochester Hills
The best doctor
I was a walk in patient and was seen by Dr. Brenda Sanford, she was one of the best Drs. I have had take care of me in quite a while. She was prompt, professional, and very knowledgeable on the subject of my hand. I went to an Acute Care facility and had 3 x-rays of my wrist and was told it was broken in three places and to go see a surgeon asap. They gave me a business card for three Drs. My family Dr. recommended Dr. Sanford and I am glad she is who I went to. The wrist was not broken. I had a wrist with arthritis inflammation. I was given a splint and medication and felt better in two hours. She is fantastic. The splint was provided to me right in the same building and that department was as nice as the Dr. I will certainly recommend the office and Drs to anyone who needs care for Bone and Joint problems. Thank you Dr. Sanford.
Margaret K.
Waterford
Missing my PT Team
LOVE YOU GALS!!!! Missing my PT Team and just wanted you to know that I am doing great after my knee replacement! Thanks for your wonderful treatment, great attitudes, and hearty laughter!!! I could not have expected a better PT experience and your staff is phenomenal.
Tina C.
Waterford
Restored function
After the replacement of my Right knee (11-9-17) by Dr. W. Kohen, the therapy section went into action and restored the full function of the above knee.I am very grateful to the therapy staff whose competence helped me walking again without discomfort.
Thanh P.
Waterford
You saved my arm!
Great work Dr. Sanford. You saved my arm!
Mike G.
Keego Harbor
Great people
Dr. Kohen and staff did everything to make sure I am going to get the help I need with my joint problem. I can't thank them enough. Great people.
Kenneth M.
Waterford
Worn out knees
Dr.Kohen did a fantastic job replacing both of my VERY worn out knees this year, he did them 6 months apart and I am a new man now, I am able to do things I have not done for years. The experience was great! THANKS DOC
Ed R.
Highland
Caring, warm, efficient
Dr. Sanford and her staff are caring, warm, efficient and very competent. They explain everything clearly and care about their patients.
Lauren U.
Farmington Hills
Wonderful care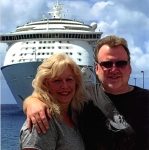 Dear Dr. Bartholomew, Thank you once again for the wonderful care I received from you and your staff. Scott and I were so afraid we would have to cancel our cruise but the new shoulder felt great. I could snorkel with the best of them! Take care and thanks again!
Sue H.
Macomb
Amazed
One year ago today Dr. Kohen performed a total replacement of my right hip. I am still amazed at how smoothly the whole process went. If I ever have to do this again, I will want the same surgeon and staff, the same hospital, and the same physical therapy team. Thank you all!
Sherry I.
Waterford
Lucky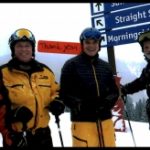 Dr. Bart & PT Group:
I'm so lucky to have had you fix my mangled shoulder, Dr. Bart- and Lucky for the great PT team that brought back my use. I was able to make my pre-christmas ski trip to Vail with the boys as you can see.
Warmest Regards, DB
Dan B.
Michigan
Great relief
I enjoyed meeting everyone who helped me on my visit. I also liked that the doctor listened to what I had to say and talked to me in a way that I understood what was being said and what he was going to do. I don't think that I have ever had that great of care ever. With me being in pain for 16 months now to know that it is almost over is a great relief.
Thank you very much for making me comfortable during my time in the office.
Connie P.
Clarkston
Will travel to see
I have been under the care of Dr. Bartholomew for a few years and and I can honestly say he, his staff & his P.A, are the best. I had a torn meniscus, in 2 spots last year on my left knee, and a torn one on my right the previous year, I have/had been getting the injections for years and Dr. Bart had suggested a partial replacement but I took the easy way out had the repair completed and I am regretting NOT listening to the good Doctor as I am continuing to have problems again, with both of my arthritic knees. Dr Bartholomew is by far THE best bone /joint doctor around.
I even took my mom to his office for care. Everyone from front desk, to PT are professional, kind, courteous and friendly. His staff in Rochester hills called after my surgery, even though we had a power outage they continued to call until they finally got through to me just to be sure I was ok.They were sweet and caring and the surgical building is beautiful. Even though I'm not living in Waterford anymore I will still travel down to see Dr. BART for any of my bone/ joint and knee problems. Thank you all for being being the greatest.
Marcella B.
Waterford
"One of a kind"
Dear Dr. Kohen,
Words alone cannot express our sincerest thanks. Your kind demeanor, caring way, and of course, expertise and professionalism put us at ease. You are truly "one of a kind". You also have an exceptional team from your front desk to Liz and Marie. We're in awe of you and your wonderful staff.
Again, many many thanks!
Libby & Art
West Bloomfield
Wonderful bedside manor
Thank you Dr Bartholomew for your wonderful bedside manor and compassion, I am looking forward to seeing you again in a couple of weeks. And also bringing my son to you for his knees as you are the best. Thanks Again.
Angela K.
Clarkston
Absolutely the best
I first visited Dr. Bartholomew for what I thought was a torn meniscus cartilage in my knee. He was able to quickly diagnose (and surgically remove) a ganglion cyst instead. I had the surgery ASAP and his office was kind enough to work with my insurance company towards the end of my policy. They made sure I would have time to complete physical therapy and not be charged. Dr. Bartholomew is absolutely the best. I would trust no one else with my knee.
Audrey H.
Waterford
Wonderful
Dr. Bartholomew, thank you for fixing my shoulder. You and Your staff are wonderful and I never had better care. Thanks to all of you.
S. C.
Chesterfield
You rock!
Thanks for replacing my knee. I am better each time I skate, building my strength back and experiencing no pain! I am so glad I had the surgery. You rock! Playing hockey again!
Greg M.
Sylvan Lake
Grateful
I am very grateful to you, your nurses and therapy. My knee replacement surgery went well and I am looking forward to my new life!
Judy P.
Waterford
Exceptional care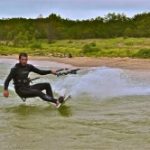 The Zarnick family wants to thank Dr. Sanford for taking such great care of our oldest son, Anthony. He injured his knee while away working in Puerto Rico. He is an avid kiteboarder & surfer. He is very anxious to get back out on the water to enjoy his kiteboarding skills. Dr Sanford has taken exceptional care of a couple of our family members & will always be our orthopedist for life! We appreciate her expertise & always educating us.
Karen Z.
Keego Harbor
Wonderful massages
Thank you so much for the wonderful care I received from the staff – everyone was so very helpful and caring. It being the second replacement on the same knee, I was very concerned but I need not have worried! Those wonderful massages, exercises and advice has helped me to have a healthy, pain-free knee! No Pain, no wobbles, no worries!! Thank you, thank you, thank you!!!
Millie K.
White Lake
Good quality care
Dr. Kohen has repaired both shoulders and now my right knee. He also got me to Dr. Larry Rapp a great neurosurgeon for back surgery. I would recommend this practice to anyone seeking good quality care.
Richard S.
Fenton
Trout fishing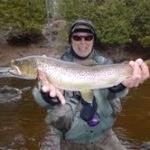 Dr. Bartholomew,
You told me that I would be trout fishing by April 1st. Well, you certainly are a man of your word. In fact even better than that. I caught my first trout of 2013 on March 23, the day after I was finished with P.T. I will recommend you every time I have the opportunity.
Total reverse shoulder replacement Jan. 2, 2013, biggest brown trout of my life Apr.14, 2013
Bob A.
Waterford
Helpful and supportive
Thank you, Dr. Bartholomew for helping me to navigate what could have been a disastrous post op infection. That was a rough leg, lots of lymphadema and you helped me to have a new lease on walking and biking without excruciating bone-on-bone pain! You and Marie are a great team and I really want to thank all of your staff for being so friendly, helpful and supportive. Feel free to post this testimonial to what a great team you have! Loads of love, Merri
Merri B.
Michigan
Knowledgeable
I found Dr. Kohen to be knowledgeable about my condition and appreciated his integrity on how to further my treatment. Thanks Maurice
Maurice S.
Waterford
Extremely lucky
I consider myself extremely lucky to have found Bone and Joint Specialists and especially Dr. Bartholomew. The staff is highly professional and personable. Dr. Bartholomew is compassionate, available, highly professional and just generally a good guy!! I would recommend Dr. Bartholomew to any one who has any orthopedic issues.
Colleen M.
Waterford
Grateful and confident
As a nurse with a new shoulder problem, I wanted a doctor whom I knew would explain things thoroughly, and I knew Dr. Sanford would explain things. Even though I was not in pain anymore, I was glad that I kept my appointment. She spent a great deal of time, even demonstrating what I should and should not do. I was also pleased to have had x-rays done at the office and the doctor to review them that day. I left the office grateful and confident that I knew what to do and what to watch for to protect my shoulder.
Edith C.
Waterford
Experience was excellent
My physician is Dr. Bartholomew: For the past six months I've had pain in both my shoulders, limiting my activity and interrupting my sleep. During a short visit to Michigan my son in law made an appointment for me to see Dr. Bartholomew. My experience was excellent. Dr. Bartholomew and his staff were friendly and professional. Best of all Dr. Bartholomew gave me a clear explanation of what was wrong and the treatment options. I had both shoulders injected that day, with minimal discomfort, and for the first time in months, was able to sleep that night. I am now back in Florida and continue to be pain free. Thank you.
Renee S.
Michigan
Friendly staff
My 14 year old son had a minor procedure on his wrist. Both my son and I enjoyed the visit with Dr Kohen who had a great sense of humor. He not only entertained us but educated us as well. Nice, clean office and friendly staff – I most certainly will refer friends and family to this practice.
Sue A.
Michigan
Making a difference in my life
My doctor is Dr. Bartholomew:
Thank you so much for making a wonderful difference with my new knee replacement. My knee is now at 100 percent. I hope that someday in the near future I can have my left partial knee replaced with a full custom signature knee. Again, thanks for making a difference in my life.
Larry B.
Waterford
Thank you
Dr. Sanford, I was honestly expecting a tearful experience. From what all my friends have told me about their cortisone shot experiences, I was sure it was going to hurt more than help. What a bunch of babies I have for friends. I know I did make some painful looking faces, but it really wasn't that bad. I felt better toward the end of the night and I did get a comfortable night's sleep. I did some stretches in the shower last night and have already found a way to stretch at my desk. I am making a conscience effort to recognize my box. I will follow your regimen to the letter, because I really don't want to have you cut on me if I can help it. Thank you for seeing me on such short notice. Have a wonderful Holiday.
Lynette Y.
Michigan
Sincere attitude
Back in August I came in to see Dr Kohen for a neck specialist referral. He referred Dr. Steve Rapp whom I had seen before. Dr. Rapp ordered an MRI which showed a herniated disc in my neck. Dr Rapp and I decided to try therapy as opposed to surgery. It worked out terrific. My pain level has been reduced by about 90%. Daily exercise and NO pain meds with the exception of a couple Advil once or twice a month.
I appreciate the sincere attitude and level of professionalism of the entire staff. I have and will again recommend you whenever I have the opportunity.
Robert A.
Waterford
HIGHLY recommended!
My doctor was Richard Bartholomew for a full shoulder replacement. I immediately had total confidence in him & his staff! Following surgery, I met with his team of therapist, who all made made me feel comfortable & confident in my own abilities! This entire staff comes HIGHLY recommended! My surgery was June 8, 2011 & today, Nov. 3, 2011 is to be my final day. I'm actually going to miss them! :(
Pam V.
Waterford
Impressed
I was very impressed with Dr Kohen and his staff. He was very informative and made me feel very comfortable about my decision to come see him. I would recommend him to my friends and family.
Carol M.
Waterford
Personable and knowledgeable
I recently had the pleasure of meeting with Dr. Sanford on August 1st. She was not only professional, but very personable and knowledgeable. She made me and my wife very comfortable and explained in detail what needed to be done. She took the nervousness of the procedure to be done away and I feel very comfortable and confident with her ability.
Robert
Waterford
Impressed
In a recent visit with Dr. Kohen, I was very impressed with his professionalism. He has a very good bedside manner and I found him to be totally honest with regard to possible shoulder surgery. I would not hesitate to recommend Dr.Kohen to my friends , family or any other prospective clients, and in the future should I need surgery, I will choose him!
Karen S.
Waterford
At ease and comfortable
Dear Dr. Kohen and Staff,
Thank you so much for making me feel at ease and comfortable with my office call on April 21st. Thanks to your patience and your clear explanations I was much more at ease than I had expected. I hope this will do the trick instead of having surgery. Thanks again, see you at my next appointment.
Joyce D.
Waterford
Trust her knowledge
When I broke my collar bone in 2005 I was very fortunate to see Dr. Brenda Sanford!!!!!  She monitored my progress regularly and took time to explain the healing process to me. In the end when we had no other options she performed surgery that made me feel brand new. I actually felt sad when the time came to say goodbye.
But then there I was 6 years later on 04/20/2011 before her once again for my knee injury. She was very kind, explained my options, and swiftly corrected the problem. She truly does make you feel you are the only patient she had that day. I trust highly trust her knowledge and recommend you ask to see her when you need help. Thanks Doc!!!!!!!!!!!
Donna H.
Waterford
Informative consultation
I had a very informative consultation with Dr. Kohen and will recommend him to our patients. Dr. Roy Ormsbee & Dr. Kyle Ormsbee, D.C., DABCO
Dr. Roy Ormsbe, D.C., DABCO
Utica
Down to earth
I see Dr. Sanford and just love her. She is great at explaining things and is very down to earth. She is open to questions and acts as if you are her only patient that day. I wish she were my family practitioner-she really knows her stuff!
Tammy J.
White Lake
Professional and helpful
Dr. Bartholomew & Staff: This was my first visit to your facility, and how welcomed I felt! Your staff is very professional and helpful. And–Dr–I must say you are wonderful. You explained everything in its entirety, and was very cordial. You didn't act like you were any better than me. You are very caring and concerned. I truly appreciate all of you. Thanks again!
Kathleen
Michigan
Pure pleasure
We were very satisfied with the Doctors visit. Dr. Sanford was very informative and direct. We appreciate the fact she gave my daughter the tools to do her own physical therapy at home. The next time we are at Dr. Amina's office we will be sure to tell him what a great reference Dr. Sanford was. Dr Sanford is a pure pleasure. Thank you-Ruby A.
Ruby A.
Michigan
Superb talent
Tomorrow will be one year since my right knee replacement and nine months since you replaced the left one. I again, would like to thank you for your superb talent and skill. It is wonderful to live with no pain! I am enjoying my life so much more now and thank God that I found such a wonderful, caring surgeon as you. I will never forget you.
Dorthy D.
Michigan
Thanks for fixing my shoulder
Thanks for fixing my shoulder. As a Yoga Instructor I couldn't afford to be off for long. Your expertise made it possible for a quick recovery. The physical therapists are fantastic.
Eric P.
Michigan
Thanks again!
Thanks again Dr. Bartholomew for the surgery that makes me live a normal life!
Carol G.
Michigan
Patient and caring
Thank you so much for all of your help with my knee and for being so patient and caring. Thank you again
Lisa C.
Michigan
Back to playing Rugby!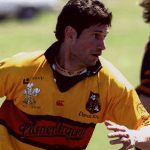 My knee is doing great, and I'm back to playing rugby. Our team went to the nationals this year. My thanks to you and your staff
Vince C.
Michigan
Excellent PT program
It has been my good fortune to have undergone 3 months of physical therapy at your facility. The experience has been very helpful and also enjoyable. Thank you so much for setting up such an excellent program. My shoulder is much better now and I am gradually resuming my normal activities and former strength. What wonderful therapists!
Ruth M.
Michigan
Skiing again
I wanted to let you know that my "new knee" is working great and I'm skiing without pain. Thanks for making it possible
John R.
Michigan
Loving my new hip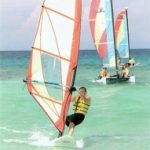 I am loving my new Birmingham Hip. I am back to doing activities I didn't think would be possible again. You and your staff are very compassionate and caring.
Marty
Michigan
I walked half of the Detroit Marathon
Hi Folks, I just wanted you to know that I successfully walked half of the Detroit Marathon (13.1 miles) in approx 3hrs 15 min. I couldn't have done it without your support! Thanks for all your help.
Chuck
Michigan
Thanks for your expertise
Dr. Bart- Thanks for your expertise, knowledge and last but not least for fixing my right leg. See you soon concerning the left one.
Dana J.
Michigan
Add Your Testimonial
Patient testimonials are greatly helpful to other patients trying to make a decision about their treatment. If you would like to share your experience with Bone and Joint Specialist we would greatly appreciate it.
Add Your Review
Leave a review on Bone and Joint Specialists' other profiles.
Make An Appointment
To schedule an appointment, please call (248) 673-0500 ext 14 OR Make an Appointment Request online.
We are currently accepting new patients and referrals.